Experience excellence in service when you visit us! we do a professional faux locks, Havana, crochet braids, Senegalese twists, sew in or quick weaves, hair extension,micro links, dreadlocks maintenance, natural hair care.
We offer a wide variety of top quality services to fit your needs. Our experienced staff will help you determine the best services for your needs and deliver the kind of quality and value you expect from a professional hair salon. Our location is designed to make your experience enjoyable and leave you feeling inspired! Check out our complete service menu below to get a feel for what we do. Please note: Service prices and availability are subject to change without notice.
Hair services are priced based upon your hair length/type and the service you wish to have. For more information, please call 916-706-1732 to speak with us.
Hair Extension Services
Our hair extension services employ natural human hair to give you beautiful long hair without the wait. We specialize in weave hair extensions and African American hair braiding.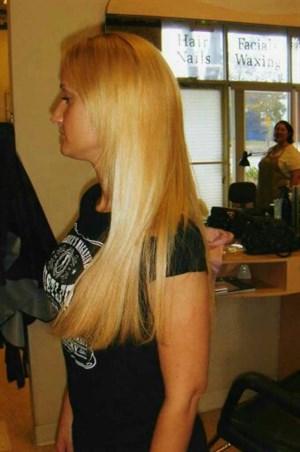 call for pricing
Hair extension could be tracks sewed or glued in to the clients desire, or a strand by strand microw links etc to give a natural effect, Hir extensions are put in for several reasons. For length, volume, color etc.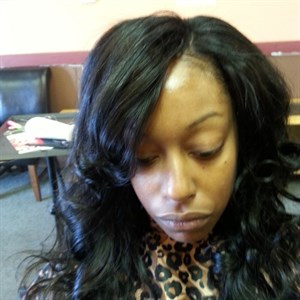 call for pricing
A sew in weaves is sewn onto small braids on the scalp. It is more natural than a wig cap. It last for 3 month or even more. I recommend 3 month the most. You can use hair extension that match your hair color or any color. The extension could be synthetic or Human hair.
Makini Method (no glue-no braids)
Realistic looking wigs and hairpieces are available to enhance your look and provide you with greater confidence and personal satisfaction. We will help you expertly match your wig or hair piece to your head shape and hair pattern to ensure a seamless and natural look.
Return to Top
Service Policy
Please call (916)706-1732 or email hairlabelle@gmail.com for our appointment policies.