At Kenie's Beauty palace, we do natural hair care with all here type and also chemical hairstyling. We also do a by racial hair care.
we do dreadlocks, sister locks, micro, single , box braids, KNOTLESS braids, feed in braids wash and flat iron, silk press, hair color and cut, relaxer perms, highlights, eyebrows waxing,microblading, cornrows, cornrows tree braids, individual tree braids faux locks, butterfly locks, we have a beauty supply, selling all types of hair nd hair pro
We offer a wide variety of top quality services to fit your needs. Our experienced staff will help you determine the best services for your needs and deliver the kind of quality and value you expect from a professional hair salon. Our location is designed to make your experience enjoyable and leave you feeling inspired! Check out our complete service menu below to get a feel for what we do. Please note: Service prices and availability are subject to change without notice.
Hair services are priced based upon your hair length/type and the service you wish to have. For more information, please call 916-706-1732 to speak with us.
Hair Extension Services
Our hair extension services employ natural human hair to give you beautiful long hair without the wait. We specialize in weave hair extensions and African American hair braiding.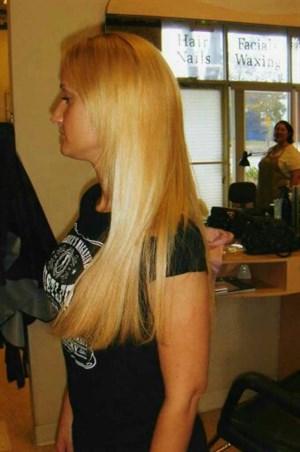 call for pricing
Hair extension could be tracks sewed or glued in to the clients desire, or a strand by strand microw links etc to give a natural effect, Hir extensions are put in for several reasons. For length, volume, color etc.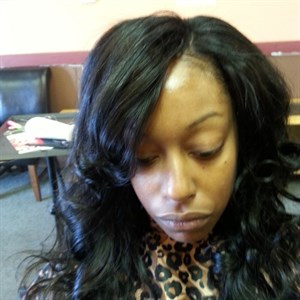 call for pricing
A sew in weaves is sewn onto small braids on the scalp. It is more natural than a wig cap. It last for 3 month or even more. I recommend 3 month the most. You can use hair extension that match your hair color or any color. The extension could be synthetic or Human hair.
Makini Method (no glue-no braids)
Realistic looking wigs and hairpieces are available to enhance your look and provide you with greater confidence and personal satisfaction. We will help you expertly match your wig or hair piece to your head shape and hair pattern to ensure a seamless and natural look.
Return to Top
Service Policy
Our shop is open from 9am to 7pm Monday through Friday. And 9am to 6pm on Saturday.
please inform us a few hours before cancellation for appointments. If cancellation request is made late a fee will be charged!
we really appreciate that.
please stay home if you are sick or having a flu like symptoms.
our doors chairs and all our equipments has been sanitized.
please use our sanitizer station at the door before entering the shop. Or wash your hands open arrival.
No kids are allowed except kids that we are going to perform service on. But if you do bring a child, you are responsible for any damage he/she may course. Also we are not responsible for and accident.
we appreciate all clients to pay before service.
we do accept cash, ATM plus service cost, and we do accept Venmo,cash app , zelle. We do not accept (checks).
Please notify us in 24 hours if you don't like your service so we can solve the problem immediately.
At Kenie's Beauty Palace we solve problems we do not give money back because that cannot solve the problem.
your happiness is our priority.
Smoking in this vicinity is prohibited.
we do not accept profound languages neither assault please.
once more this shop is a United shop and it's yours. We love and appreciate you all.
please call Kenie the (owner )before any bad reviews. Because we know you deserve better .
we are here to help you with transformation.
Thanknyou and God bless.