Hair Salon

&

Beauty supply store
Kenie's Beauty Palace:
HAS A BEAUTY SUPPLYY!
It is a natural, chemical, and biracial hair salon for all ages.
located in Sacramento, California.
We are specialized in natural & all hair textures. We provide a wide range of hair styling, hair extension and braiding services
as well as skin care facial treatments and makeup application.
We believe that natural hair is the root of healthy hair. We love, care, and protect your hair because this is a place of hope when
you think there is no hope.We have years of natural hair styling experience and have styled various natural hair textures and grades from the likes of Stevie Wonder. Whether you looking to go natural or want to continue your natural hair, give us a call today to beautify yourself naturally.
Take a trip to your place of inner harmony and let your thoughts of the outside world melt away the moment you enter our sanctuary of peace and quiet.Our salon is based on the belief that our customers' needs are of the utmost importance. Our entire team is committed to meeting those needs. As a result, a high percentage of our business is from repeat customers and referrals.
We would welcome the opportunity to earn your trust and deliver you the best service in the industry..m
Featured Items & Specials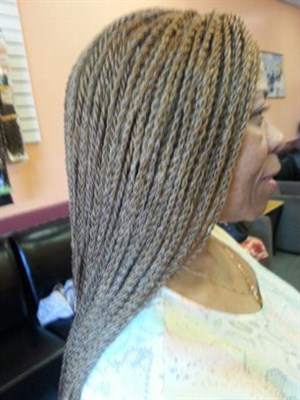 A two strand twist across each other. They are long and smooth.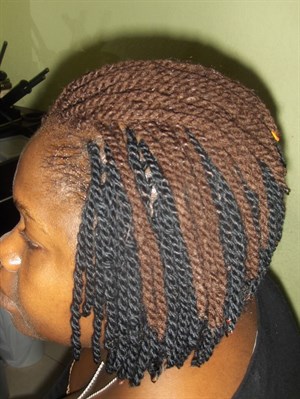 Yarn twists is a two stranded twist with a yarn. It is very natural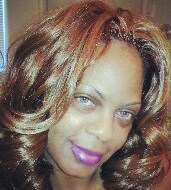 Ethnic and multi-cultural hair styling services address the physical differences between hair types of varying cultures. Our staff is specially trained in techniques to effectively style your hair while minimizing damage and stress.